Melon and I took the A up the east coast, along the coast of Mass, New Hampshire, and Maine on into Canada. Our destination was the Cabot Trail, on Cape Breton, NS, touted as one of the most beautiful drives in North America.
Here's the "Chamber of Commerce" photo of the Cabot Trail: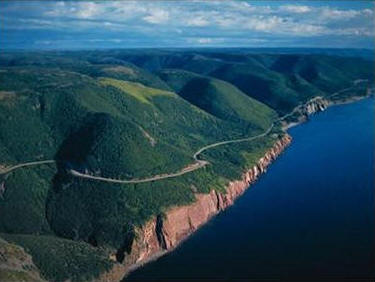 And here is the trail from the 'A', taken right after rounding that big curve on the left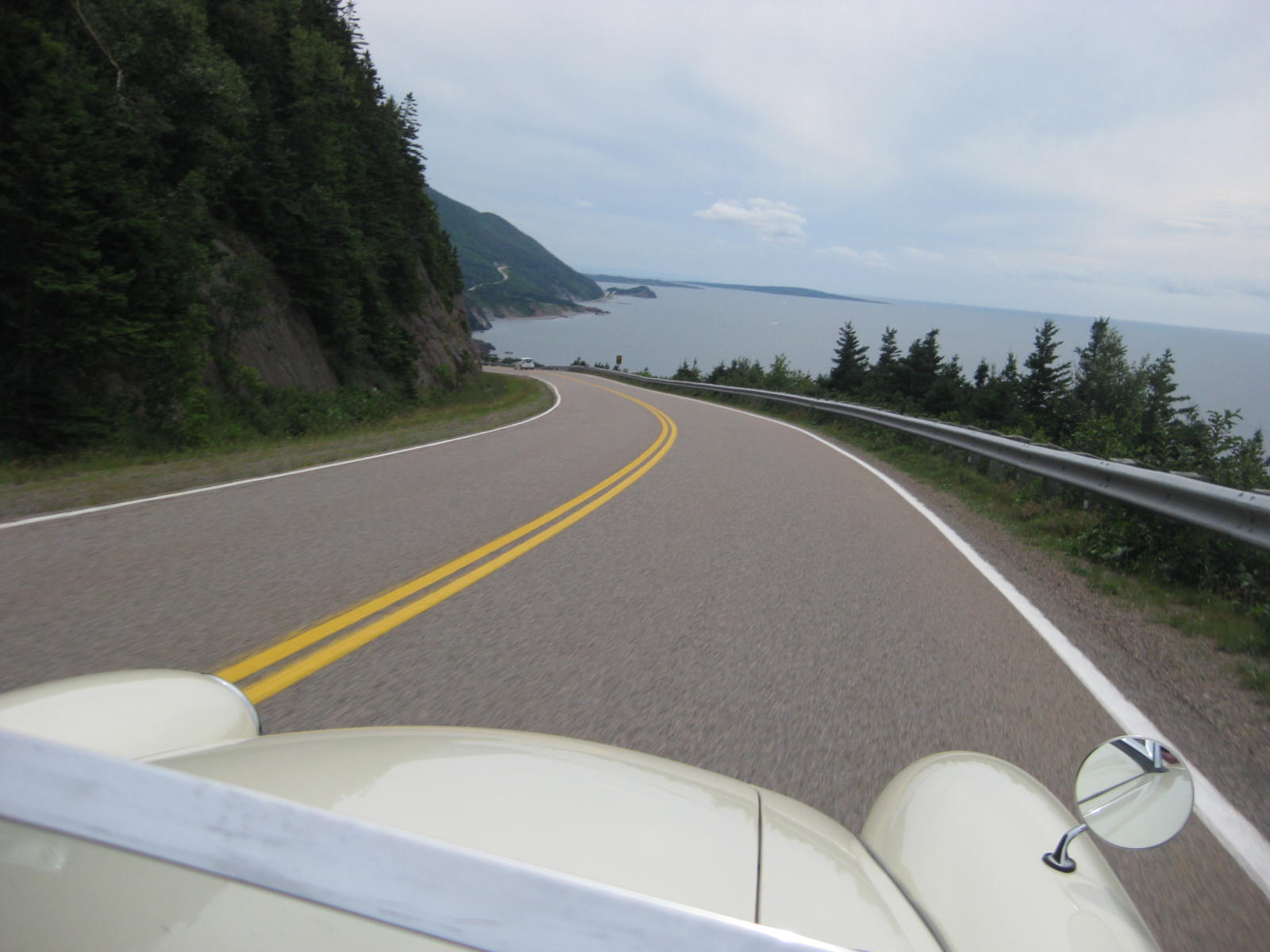 We did 2400miles in 8 days, stayed in B&Bs, watched step dancing, fiddle playing, and drank beer with the locals.
Show up in a small town in a 48 yr. old car and you immediately have a conversation going with someone who had one, knew someone who had one, etc
.

, as happened just after I snapped this photo (the fellow coming out the door has an uncle, who had a friend with...)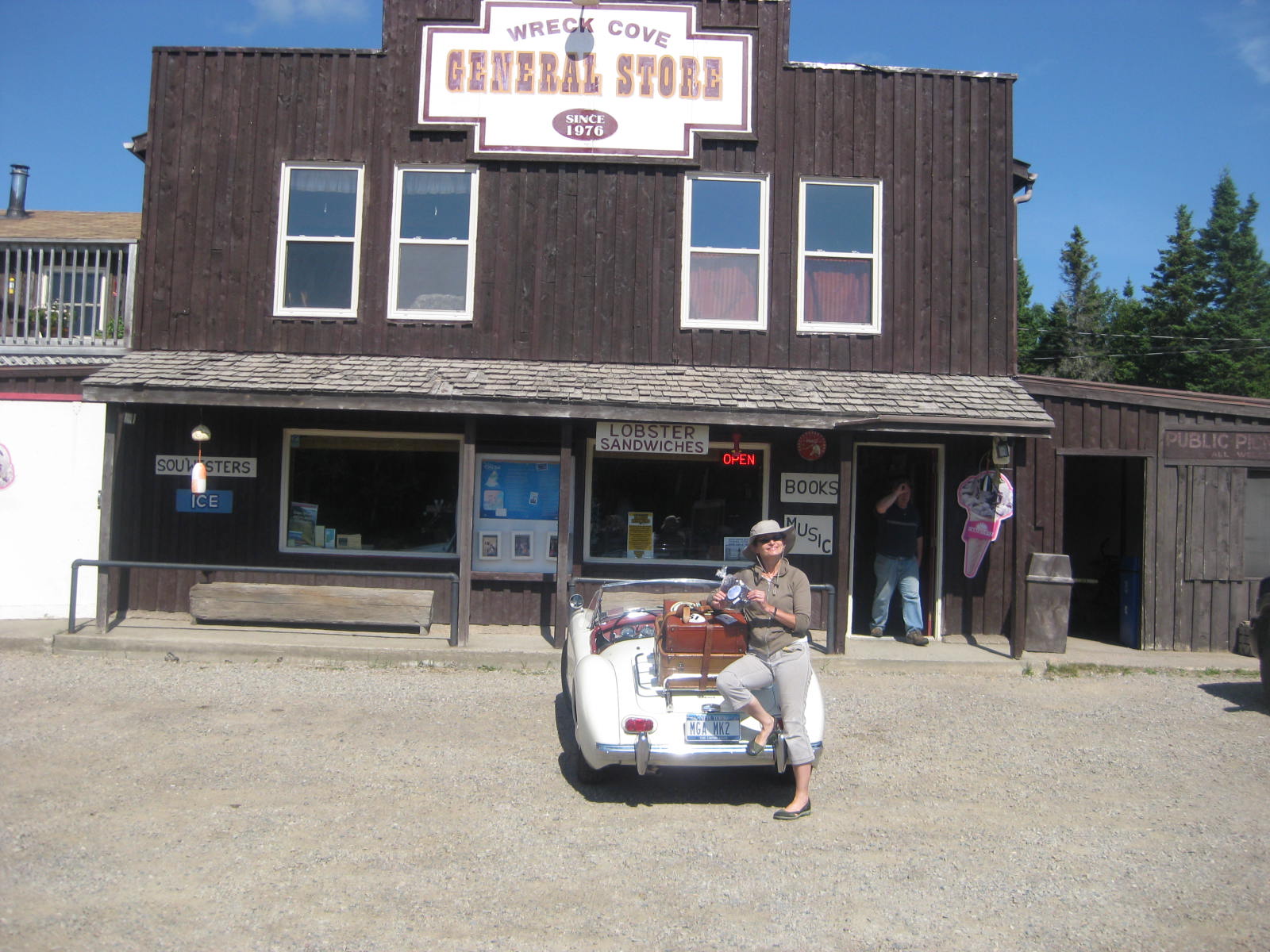 On the way to the Cabot Trail we drove up along the coast of New Brunswick and along the way wanted to constantly stop to take in the view...